Southern California Alcohol and Drug Addiction Treatment
Beginnings Treatment Centers provide modern and effective programs for the treatment of substance abuse addiction and alcoholism.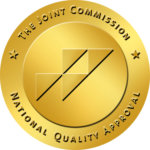 Beginnings Treatment Centers are fully accredited by The Joint Commission, the nation's oldest and largest standards-setting and accrediting body in health care. This accreditation is the highest level possible for an addiction treatment center and reflects the rigorous standards of clinical excellence and comprehensive facilities necessary to achieve the accreditation.

Beginnings is a proud member of the National Association of Treatment Providers. NAATP is an association of select providers of addiction treatment and ensures that members practice and encourage ethical and values-based approaches to healing.
Our addiction treatment centers are located in beautiful and sunny Southern California in Orange County, which has one of the strongest and most active recovery communities in the United States.
What Is Treatment Like at Beginnings?
Tarek Griess M.D., our Chief Operating Officer, explains what a client can expect and describes the process of treatment at Beginnings.
Our drug and alcohol addiction treatment center is fully equipped to help you achieve a lasting recovery in the safest, friendliest environment possible.
Our Mission Statement
To provide a structured, safe and nurturing environment where clients can overcome their substance abuse and related issues by receiving the best in therapeutic care and strong support from our extensive alumni to build happy, purposeful and productive lives
Orange County Drug and Alcohol Rehab
What We Offer
Addiction is devastating to individuals, families, and entire communities, and the economic cost to the healthcare industry due to addiction related illness, accidents, and violence is staggering. Detox is the first step in recovery. A lot of addicts think they can do it on their own, and they can't. They need a monitored environment by experts.
The first 24 hours is especially hard physically and emotionally. They need support and medication to help get them through. At Beginnings Treatment, many resources are available to provide patients with rapid access to the proper treatment in a comfortable environment.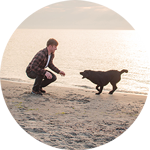 This program changed my life and I thank God every day for letting me have the opportunity to meet three amazing staff and counselors who don't judge you and truly understand west its like to be in our shoes. The care and love you receive from the people in this program will change your entire outlook on living a sober lifestyle. – Chris T.
Jody, a Beginnings Treatment Centers Alumni, describes her amazing journey from brutal addiction into beautiful recovery.
Addiction is a Treatable Disease
You or Your Loved One Can Recover
One of the great facts about addiction is that it is a disease that can be treated, and that effective evidence-based treatment solutions do exist. Therefore once a person accepts that they have the disease of addiction it is absolutely possible for anyone to recover, provided they are at least willing to attempt to apply the solution.
In many ways addiction is similar to any other serious disease, like cancer or other potentially terminal conditions. Addiction is a chronic, progressive, incurable disease, that is often fatal if left untreated. The great thing about addiction is that simple proven treatments do exist. Contact Beginnings today to discuss treatment options with one of our dedicated and experienced treatment advisors.
Change Your Story Today
Begin A New Chapter
We all have a story. What we wanted in life, what we think we deserve, what we really have. Addiction distorts our perception of reality and thus our internal story as well.
Joy, success, and freedom are absolutely possible in life, but for an addict, being clean and sober is the first requirement.
Beginnings can help you to change your story today. Why not write a new chapter, of a life free of the slavery of addiction?