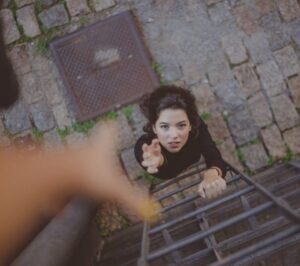 With drug addiction and alcoholism being rampant in our country you would think finding addiction recovery resources would be easy. It is not as easy as I found out. I was in addiction recovery for 12 years when one of my loved ones informed me they needed addiction treatment. First I was clueless they were doing drugs; secondly, I did not know where to turn to get them the best addiction treatment help possible. The place I went for help was not an option for them. I searched online and I could not find a trusted addiction recovery resource. Luckily after spending a couple of days searching I found a suitable resource.
When I reflected back on my own difficulties, years ago researching addiction recovery resources, it occurred to me that I couldn't easily find resources for addiction recovery. How could someone with no addiction recovery knowledge, find an addiction recovery resource they could trust. We believe this addiction recovery resource will aid you in finding treatment for yourself or your loved one.
No one chooses to become addicted to meth, but people can choose to get better. Understanding how meth works and what it does inside your body is one of the first steps.
What Recovery Resources Can I Afford?
There are over 14,000 for profit treatment centers in the United States. There are also fine not for profit treatment programs that are available to people without financial resources. We are going to explain the many different options there are. Everyone can find treatment that is willing to get help.
Addiction treatment is typically covered by your medical insurance through your employer. If you are under 26 years old and you are on your parents medical insurance that usually covers treatment as well. Let's start with how to know what your insurance covers so that you know your options
How to Know What Your Insurance Covers
The first addiction recovery resource you need to be aware of is if your medical insurance covers treatment, and what type of treatment. There are many different types of insurances and they can all offer different benefits and different levels of coverage for addiction treatment depending if you are looking for drug or alcohol detox, residential treatment, or intensive outpatient treatment. But, how do you know what your insurance actually covers? If you have enrolled in medical insurance through your job, then chances are that you have a private PPO policy which allows you the most flexibility in choosing the best treatment center for your needs. We'll discuss that more below.
If you are not sure what your benefits are, you can call 800 387-6907 and get a free benefits check or fill out the form below.
Addiction Treatment For Private Insurance (PPO)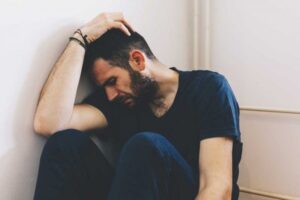 If you have a preferred provider organizations (PPO) insurance policy, there are a wide variety of addiction recovery resources for you. Many drug and alcohol treatment centers, including us at Beginnings Treatment Centers accept these policies. PPO policies often provide a lot more flexibility for where you are able to get treatment. A PPO policy allows you to go out of network to find drug rehab and ensures that you can find the highest level of treatment anywhere in the country. We are a nationwide drug and alcohol treatment center that can accept your PPO policy no matter where in the country you are currently located.
Common PPO Policies Include:
Cigna
Aetna
United Health Care
Anthem
UMR.
Meridian
Addiction Treatment For HMO Insurance
Finding addiction treatment with a health maintenance organization (HMO) policy can be a little trickier but there are still many resources for you to get help. HMO policies require you to stay in-network with your provider. What this means is that you need to find an addiction treatment center that is specifically in-network with your insurance provider. These rules out about 90% of the residential treatment centers in the country, as they are mostly out of network providers. Treatment centers that take HMO's are also hard to find because they don't need to advertise. There is usually more people looking to find an HMO treatment provider than there are beds available.
Do not be discouraged as we offer a confidential, no cost, no obligation HMO referral program.  You can also call us or fill out this helpful insurance verification form and we will contact you about your options. If we are not specifically able to help you, we will find you a trusted treatment center that is able to take your insurance.
Common HMO Policies Include:
Blue Cross Blue Shield
Aetna
Cigna
Kaiser Permanente
Humana
Anthem
Molina Healthcare
Health Net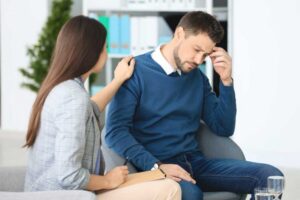 Private Pay For Addiction Treatment
Another addiction recovery resource that you may not have thought about is the ability to private pay out of pocket. This can be expensive and is why most people use their insurance to cover the costs of addiction treatment, but this can also be an option. If you prefer to pay out of pocket, often times there are relatives that can assist in the costs involved. It can be a difficult question to ask a loved one to help you pay for addiction treatment, but when it comes to saving your life, do not be afraid to reach out and ask. Chances are that they may be willing to help.
Medicaid or Medicare For Addiction Treatment
Many people today have Medicaid or Medicare insurance because it is a very affordable option. While a lot of addiction treatment centers nationwide do not accept these insurances, you do still have options. Some treatment centers are in-network with Medicaid and/or Medicare. One of the best addiction recovery resources out there for you is to reach out to SAMHSA. They will be able to guide you to a treatment center near you that is in-network and accepts your Medicaid/Medicare insurance. You can also call the phone number on the back of your insurance card and they will help you find resources as well.
Addiction Treatment Resources If You Have No Money And No Insurance
If you have no money and no insurance, getting appropriate addiction treatment help is a little more difficult, however there are still recovery resources for you to reach out to. First, we want to reaffirm to not feel afraid to reach out for financial help from others. Ask your family members if they are able to assist in covering the cost of treatment because you will be able to find better help this way to support your long-term recovery. If you have done this and have no options, SAMHSA as mentioned above will be able to recommend you centers that take scholarships or are very little to no-cost. My Treatment Lender is another fantastic recovery resource that if you approved, will provide you with a loan to cover your addiction treatment and has several options depending on your current credit score.
Online Addiction Recovery Resources
If you are currently in recovery and have gone through treatment, there are a variety of great online addiction recovery resources for you! Facebook Groups like Sober Grind- Addiction Recovery Support offer an online community of others in recovery that interact with one another and share their success stories. Addiction recovery podcasts like Sober Grind, The Bubble Hour, and The SHAIR Recovery Podcast offer audio content from people in recovery themselves and offer their best advice on what has worked for them. There are also AA, NA, and ALANON meetings nearly every day depending where you are located in the world that you can go to for in-person support. We are also very proud of our addiction recovery blog that offers you hundreds of great resources for families, individuals, and overall health and wellness tips.
Interventions for People Who Won't Accept Addiction Help
Sometimes, our egos get in the way of seeking addiction recovery. We may not feel that there is a problem and rationalize the drug or alcohol use. You may find yourself comparing to someone else's substance abuse and think, "at least I'm not that bad." Drug and alcohol interventions are another incredible addiction recovery resource that should be considered when trying to help a loved one. The role of an interventionist is to organize the family together to speak to the individual that they see a problem. The interventionist then plans every step of the process to get the addict help. This entails lining up a treatment center and facilitating step A-Z of getting them the help they need. You can learn more about intervention services here.
Whether you are struggling with addiction or have a loved one who is and you need support, contact us today to learn more about our highly-credentialed staff of addiction experts. Wherever you are in the country, we are able to help.