Contact Us for Help with Addiction
Call (949) 867-6770 Now
email: info@beginningstreatment.com
Or Fill Out The Contact Form Below.
If you require Auxiliary Aid in communicating with our team please reach out to our call center.
If you are having trouble accessing any of the features in our digital offerings, or have any feedback on the accessibility of these resources, please call 1-(949) 867-6770, or e-mail us at info@beginningstreatment.com.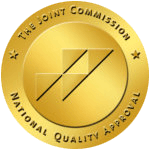 We are committed to providing the highest level of care and take our accreditation from The Joint Commission very seriously. If you have any concerns regarding the quality or safety of the care received with our organization, those concerns can be reported here. Additional information on the Joint Commission can be found here.