Detoxing from Methamphetamine
Methamphetamine is a synthetic amphetamine abused by an estimated 3 million people across the United States. Methamphetamine, commonly referred to as meth, stimulates the central nervous system, causing euphoria, energy, confidence, and increased sexuality, making it extremely popular as a party and rave drug. At the same time, methamphetamine has a huge potential for addiction while deeply impacting the health of the mind and body. Long-term abuse of the drug causes mental instability, paranoia, psychological trauma, and deteriorating physical health. If you or a loved one is struggling with the drug, recovery is possible, and detox is the first step.
Beginnings provides a safe and respectful environment in which to detox from methamphetamine and begin your loved one's journey towards a full recovery. We believe that every patient is an individual, with unique problems and contributors to their addiction. That's why we work with every client to offer individual attention and custom care based on their needs. Our methamphetamine detox facility is located in Orange County, California, ready to help your loved one detox in comfort, with dignity, and with the best care modern addiction treatment can provide.
Methamphetamine Withdrawal Symptoms
Methamphetamine affects the central nervous system, typically through the dopamine and GABA receptors in the brain. Interacting with the central nervous system allows the drug to impact the human body in the way it does, but also means that individuals can experience particularly severe withdrawal symptoms. Meth is considered one of the most difficult drugs to detox from, because withdrawal symptoms can persist for months after the final dose.
Users typically experience the following methamphetamine withdrawal symptoms:
Emotional blunting/inability to feel
Fatigue
Agitation/paranoia/restlessness
Insomnia or sleeplessness
Cravings
Suicidal ideation
Dysphoria
Mild psychosis
Vivid dreams
Many users also experience a cold and flu symptoms such as general malaise, itchy eyes, runny nose and similar. These symptoms are not likely to be fatal, although dehydration could develop if diarrhea or vomiting become severe.
Methamphetamine Detox Timeline
Methamphetamine has a very long withdrawal timeline, which typically begins within 12 hours of the final dose and ends up to several months after the final dose. Most users will experience an immediate rebound effect of fatigue, depression, and lethargy which will persist for several months, as the brain and central nervous system slowly revert to normal levels of dopamine and GABA. Detox typically follows a timeline of three stages:
If you have questions about detox, please contact Beginnings today for a confidential and comprehensive consultation.
Is Methamphetamine Detox Necessary?
To provide a structured, safe and nurturing environment where clients can overcome their substance abuse and related issues by receiving the best in therapeutic care and strong support from our extensive alumni to build hMany people attempt to avoid detoxing at a recovery facility or in a hospital to save face, money, or a combination of the two. However, withdrawing from methamphetamine on your own may be a mistake for more reasons than one. The first is that methamphetamine withdrawal symptoms are intense as are cravings. Many users relapse simply to get away from the crash phase, which can leave you feeling like you want to die.
Another reason is that many people develop severe mental problems during withdrawal. Depression, anxiety, paranoia, psychosis, and suicidal ideation are all common. It may not be safe for you to detox alone because you may harm yourself. Finally, methamphetamine withdrawal can cause symptoms of aggression, which means that you may actually harm people around you.appy, purposeful and productive lives.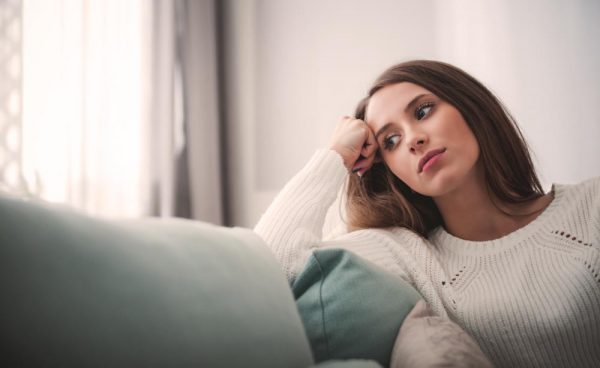 Seeking out support and therapeutic care during your recovery is the best way to ensure that you detox from methamphetamine successfully and move into drug addiction treatment.
Detoxing from Methamphetamine at Beginnings
If you or a loved one is ready to detox from methamphetamine, there is a place for you at Beginnings Treatment Centers. Located in beautiful Orange County, California, we specialize in offering the highest standards of addiction treatment, customized to individual needs. We employ a team of compassionate addiction treatment professionals, including licensed therapists, nurses, and a board-certified specialist in addiction medication to ensure every patient gets the quality care they deserve.
We will walk you through every step of methamphetamine detox:
Beginnings Treatment Center believes in offering custom treatment to every individual. When you start our methamphetamine detox program in Costa Mesa, we work to offer personal attention, create custom programs, and fully support your needs. Your privacy, comfort, and ongoing health are important to us, and we make sure you have access to everything needed to ensure a complete recovery, during and after the detox process.
If you or a loved one is struggling with methamphetamine addiction, you aren't alone. Call us for a free consultation.
Contact us today for a free and comprehensive consultation so we can help you to make the best choices to move into recovery.