What Happens in Rehab for Drug and Alcohol Addiction?
Rehab facilities are often the first step to getting clean or sober. This is accomplished by providing a combination of medical and psychological care, skills development, and isolation from drugs and drug use.  Treatment centers can provide a gateway to allow drug addicts to find themselves so that they can learn how to stay clean.
However, choosing to attend rehab is a big step. If you or a loved one is suffering from drug or alcohol addiction, you are probably wondering what happens in rehab. Specifically, you might want to know how it works and what should you expect.
While every rehabilitation center is different and you will receive different care depending on the program and therapy you choose, most follow a similar treatment structure.
What Happens in Rehab Before Treatment
In most cases, you will follow a specific intake structure design. This is to give your counselor, therapist, and doctor the information they need to treat you appropriately.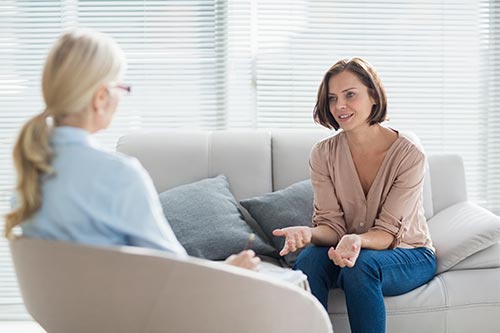 Initial Consultation​
During your initial consultation, your therapist, case worker, or representative will discuss your options, answer your questions, and help you with intake or preparatory planning. Here, you will learn about your possibilities and what your treatment will likely include. If you have a case worker, he or she will help you to set up the consultation.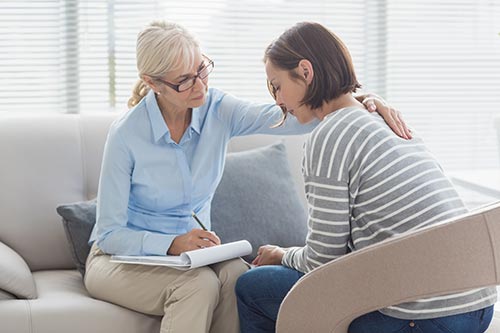 Psychological Assessment
A quality rehabilitation center will perform a full psychological assessment before beginning your treatment. Here, an addiction psychiatrist will assess you to determine your mental state, whether you have a comorbid disorder such as anxiety, depression, bipolar disorder, etc., so that the clinic can work to provide you with a better treatment plan.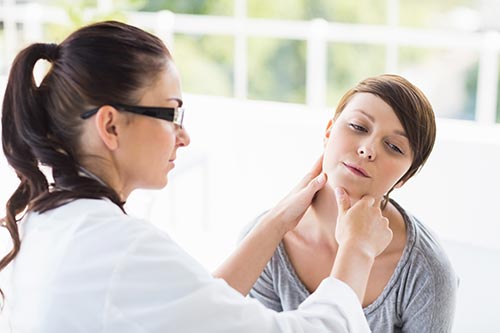 Physical Assessment
A physician will work with you to determine the level of your addiction, any health problems that could affect your recovery or which may require treatment for you to be healthy. This will include a Clinical Institute Withdrawal Assessment to determine your level of addiction and the potential severity of your withdrawal.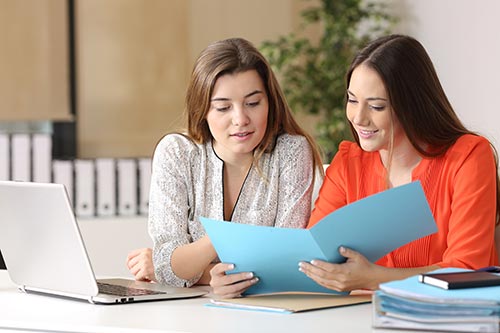 Custom Treatment Plan
Your physician and psychologist will work together to create a custom treatment plan that meets your individual needs. This will include detox, a therapy schedule that meets your needs, a psychological reevaluation after detox, nutrition and physical coaching, complementary treatment, and aftercare.
Every patient will move through the stages of addiction recovery at their own pace. However, your rehabilitation treatment will likely move through several stages which include different types of treatment and different goals or focuses. Knowing what to expect in rehab can help you to plan. You need to make the right decisions for your needs and choose whether to attend an inpatient or outpatient program.
During detox, you will receive medical care to help you safely withdraw from your substance. However, a detox program will vary significantly depending on whether you choose an inpatient residential program or an intensive outpatient program.
Early abstinence is defined as the first period of rehabilitation, typically beginning with detox. Here, your goal is almost entirely focused on moving past substance use and harmful behavior.
This is often considered to be the most difficult period of recovery. That's because you must overcome the strongest cravings and you'll experience withdrawal symptoms. After that, you begin to learn coping skills that will help you to remain clean or sober. After detox, you will begin to work with a therapist or trained addiction counselor. This is the person who will help you to begin to overcome cravings and triggers so that you can learn the tools to remain clean or sober after you leave.
Early abstinence typically involves moving through detox, beginning to learn new life skills, and learning to see your addiction in context as something that is treatable.
Step 3: Maintaining Abstinence
Maintaining abstinence programs are typically begun after you have been abstinent for a period of 30-90 days, and include long-term abstinence treatment, group therapy, aftercare, and ongoing recovery.
Your maintaining abstinence stage will typically include skills development, coping skills, stress management, anger management, and relaxation. You'll also learn self-efficiency, nutrition, and exercise. You will find all sorts of tools that you can use to build a healthy lifestyle.
In addition to continuing therapy you can expect to learn:
Your rehab program will discharge you either after a certain number of days or after you have been deemed to be ready to remain clean or sober on your own.
Discharge is typically 30-90 days after intake.  However, it may extend as long as 18 months after intake. This is when you leave rehab completely. You might move into an aftercare program or sober house. At this point, you will seek out a support group and take up the responsibility of maintaining your substance-free life on your own.
Most rehabilitation centers offer some form of aftercare, which will help you to ease back into your life, will help you to find and move into self-help groups such as 12-step groups, and will help you to adjust to your normal life and responsibilities.
An aftercare plan is designed around your life to help you decide what to do in specific situations. For example, you may have specific strategies, people to contact, people to avoid, things to do or take care of, and specific strategies for coping in case of triggers.
A rehabilitation program works by giving you a structured plan that will help you to detox, undergo behavioral therapy, and learn skills to help you to stay clean or sober. Depending on the facility, this may include one or more of a variety of common treatment models and therapies.
Most rehabilitation centers offer a variety of complementary or alternative therapies to supplement primary therapy. These can be evidence-based but may not be, and may be elective or mandatory with the program depending on your treatment plan or your personal preference.
What's Important in Rehab
Choosing a good rehab center means selecting a facility that can offer the kind of care and treatment that will help you to get clean or sober. It should also support you as you work to improve yourself and offer follow-up care to help you adjust to living outside of rehab. The center you choose, what they offer, and how they approach treatment affects what happens in rehab. It's crucial that you choose a clinic that can offer everything you need to recover.
If you're wondering what happens in rehab, learning about a typical day in a treatment center will give you an excellent idea of what to expect and how it works. Your day in rehab will change dramatically depending on whether you choose inpatient or outpatient care.
Inpatient care involves a very structured and organized day. You'll have a plan for your activities, progress, and treatment throughout the day. While much of the day is planned, it is set at a pace that reduces stress. This allows you time to relax, interact with other patients, and take part in voluntary activities or entertainment. While specific amenities and opportunities will vary depending on the treatment center, you can expect a typical day in rehab to follow this pattern: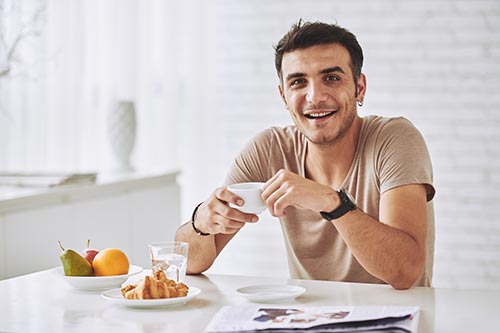 Breakfast
You will likely be woken early in the morning, at the same time every day, to enjoy a healthy breakfast. Meals may be taken in your room, but will more likely be held in a cafeteria or dining room style communal room.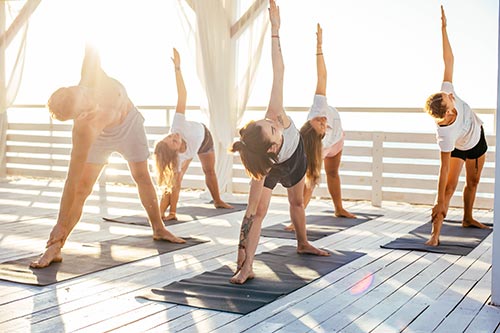 Morning Meditation or Yoga
Many treatment programs introduce a morning meditation, mindfulness, or yoga class, before or shortly after breakfast, to help you relax and begin the day.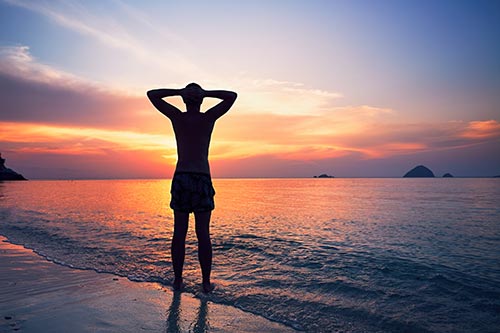 Own Time
You may get a few hours of time to yourself after a group session, which you can use to relax, read, meditate, or enjoy the facility's amenities.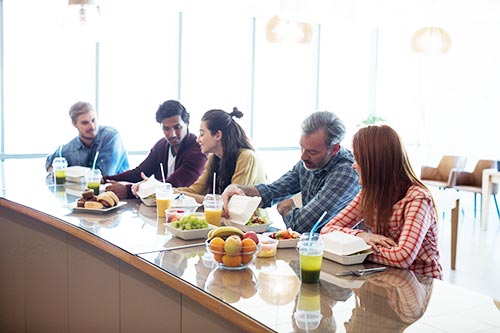 Lunch
You will be served a healthy lunch in a community setting.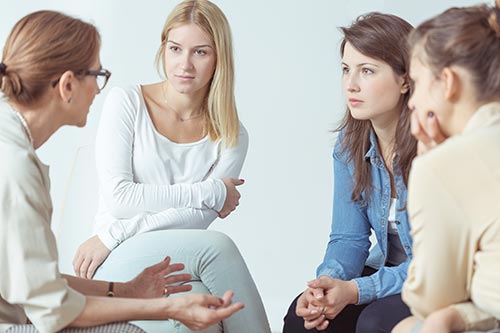 Group Session
You will likely attend a morning group therapy session shortly after breakfast. This session may follow the 12-step program or may follow CBT or DBT style group therapy. These daily sessions will change in topic, but will often have a theme, will allow participants to discuss their personal experiences, and will focus on building skills, discussing problems, and learning coping skills.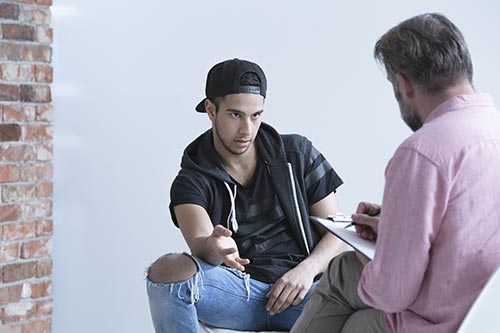 Individual Therapy
You will meet with your counselor or therapist to receive therapy or treatment. This is typically CBT or DBT, but may be another style depending on the facility. Here, you will work closely with your therapist to identify triggers, reasons behind substance use, behavioral responses, emotional responses, and other barriers to you getting clean.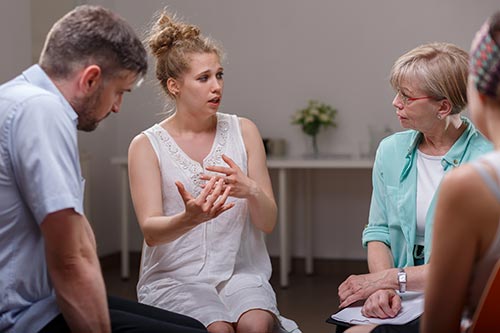 Counseling and Classes
Depending on your personal problems, you may receive sessions to help you handle anger, stress, grief, or other emotions. These classes often revolve around your personal issues, but may be group or one-on-one depending on the intensity of your personal issues.
You will also receive nutrition classes, exercise classes, and any other programs that your personal treatment program suggests for your recovery. These may be held daily, or spread out throughout the week depending on your treatment center.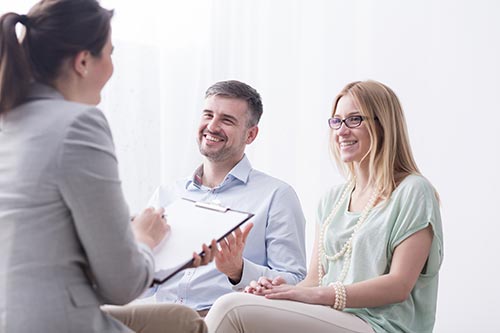 Family Therapy
Depending on the day of the week and the rehabilitation center, you may receive family therapy with friends. Here, you will resolve issues, address emotions and hurts with family, and listen to them doing the same. Family therapy is often crucial to rebuilding relationships so that you can function as part of a family unit after being discharged.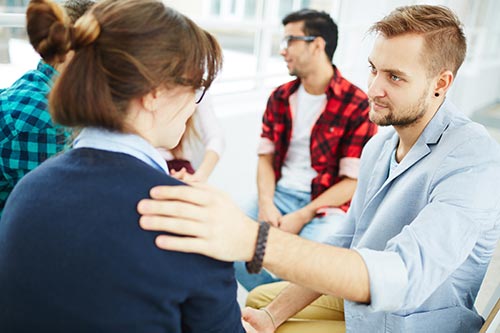 Group Therapy
After some time off, you will likely attend another group therapy session with another theme.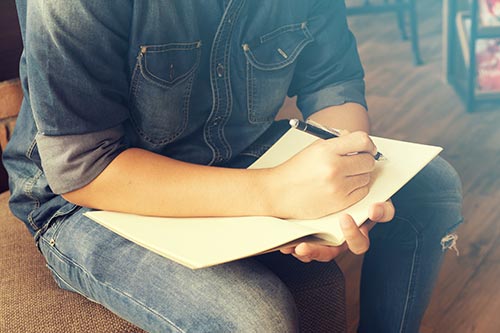 Entertainment
You will likely be free for several hours to relax, entertain yourself, and visit the facility's amenities. Meditation, mindfulness, yoga, and journaling are all encouraged to help you recover.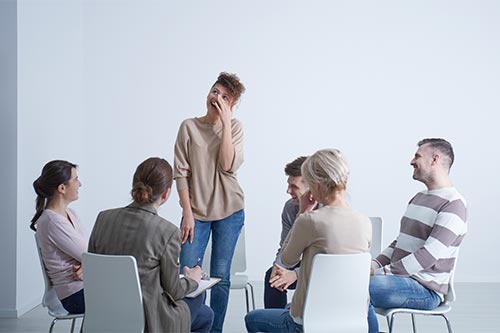 Meeting
You will attend a meeting with other patients, where you will be given a discussion theme, allowed to talk, and discuss issues. These meetings may follow a 12-step format.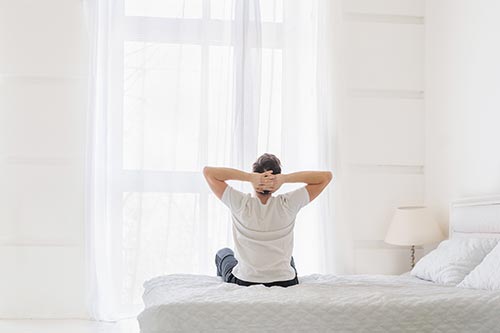 Bed
Most rehabilitation programs follow the adage of "early to bed and early to rise". You will likely be encouraged to go to bed at a reasonable hour to build healthy habits.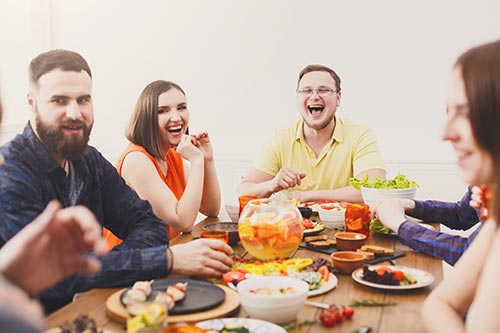 Dinner
You will be served a healthy dinner.
Intensive Outpatient Program
An intensive outpatient program is significantly more relaxed and less structured than an inpatient program. This is because it's designed to allow you to attend to work and other responsibilities throughout the program.
Here's how it works. You live in your own home or a sober living home, set your own hours, go to work, take care of family, or otherwise handle responsibilities. In most intensive programs, you can expect to attend therapy and group sessions for 3-6 hours per day. During this time, you'll experience therapy, skills training, group therapy, and sometimes complementary therapies.
Educational sessions are typically 1-2 hours each, family therapy is about the same, and CBT or DBT is typically 1.5-3 hours in length.
Understanding what happens in rehab, how it works, and what to expect is important. It can help you to make the best decision, choose a treatment model that works for you, and even help you to come to terms with the decision to go. Hopefully this information is enough to guide you towards a decision.
If you or a loved one is suffering from a substance use disorder, it is crucial that you get help. A rehabilitation center can help you to detox and build the tools you need to stay clean or sober so that you get your life back.
Beginnings Treatment Centers is located in beautiful and sunny Southern California in Orange County, which has one of the strongest and most active recovery communities in the United States. If you or your loved one is struggling with addiction, contact us today and speak with one of our experienced and professional intake advisors, we're here to help.