Change Your Story Today
Write A New Chapter
Holistic Addiction Therapy
Contemporary approaches to addiction treatment utilize holistic therapies in addition to more traditional therapeutic methods. These holistic therapies are a relatively recent addition to the treatment arsenal, and are an important component of the Beginnings Treatment Centers Addiction Treatment Model.
Some of these therapies, like meditation and yoga, been proven to be an effective way to help regulate mood. These practices have been used for thousands of years, but only recently in addiction treatment programs.
Meditation has been shown to lower the levels of stress hormone cortisol and to increase the immune system compound interleukin. It can also assist in the body's ability to detoxify itself of harmful chemicals, which can affect neurotransmitter receptors and alter mood.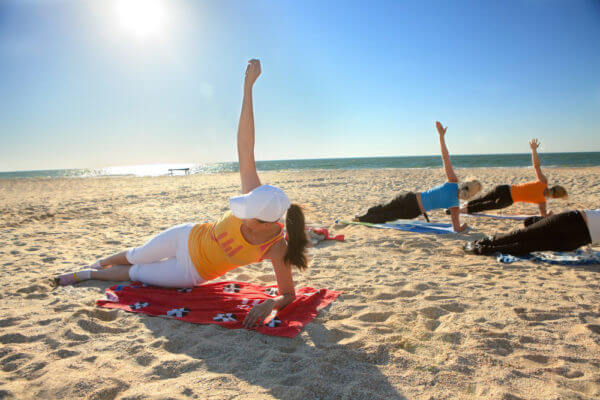 Beginnings Treatment
Centers Holistic Therapies
These holistic addiction therapies work in conjunction with traditional therapies. They produce a synergistic effect, and promote the Beginnings Treatment idea that to treat addiction one needs to treat all components of the human being – mind, body, and spirit.
Therapy is a crucial component of a modern and effective addiction treatment. Traditional therapies should always be part of the process, because these techniques, if utilized properly and applied, allow the addict to examine the causes of their addiction. Experience shows that patients who have never confronted the root causes of their substance abuse problem are much more likely to relapse into the destructive behaviors characteristic of addiction as soon as they move on from the rehab center.
The benefits offered by therapists who specialize in alcohol and drug addiction treatment are manifold. For one, they offer the patient the chance to delve into the emotional underpinnings of his or her self-damaging tendencies.
Among the types of therapy offered are one-on-one talk sessions, twelve-step programs, group therapy, and cognitive therapy. Each of these provides an array of different positive aspects. For example, group therapy allows peers to come together to express, in a safe environment, their troubles, concerns, and feelings. Many have never felt this safe environment before. This type of peer support can extend even beyond the group and the treatment episode.
Often these therapeutic group experiences create lasting bonds that are tremendously beneficial in the recovery process. The risk of relapse is dramatically lessened by the development and reinforcement of an understanding and concerned social circle. There exist a variety of structured traditional therapy techniques that can be utilized to help provide a solid basis in recovery.