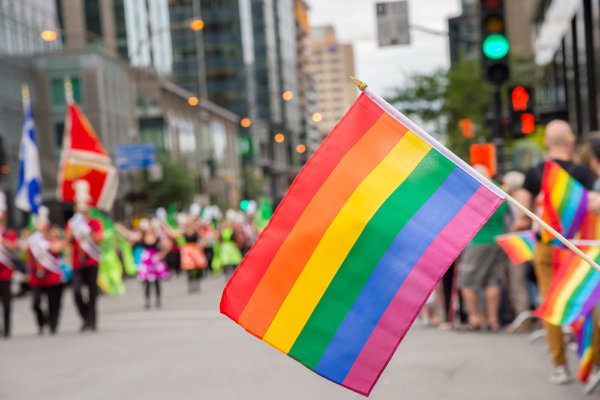 People who identify as gay, bisexual or transgender are more likely to abuse drugs and alcohol than those who are straight. This fact comes from a report conducted by the Department of Health Substance Abuse and Mental Health Services Administration (SAMHSA). In fact, the percentage of LGBT drug abuse is over twice as high at almost 40 percent as opposed to 17 percent for straight people.
The Reasons Behind the Data on LGBT Drug Use

While this statistic is startling for many, it doesn't tell you why LGBT (Lesbian, Gay, Bisexual, and Transgender) people have higher rates of drug addiction and abuse. Even though genetics does play a key role in drug addiction, other factors often have a stronger influence. Stress, especially prolonged stress, is often a leading factor in drug abuse.
For those in the LGBT community, they often experience added stress because of their lifestyle. They may be rejected by family, at work or in other areas of their lives. The hatred directed towards them from those who disagree with their lifestyle often compounds the problem. It is a daily situation they must endure, and they may turn to drugs as a way to escape.
Factors influencing drug abuse and addiction among the LGBT community include the following:
Low self-esteem because they aren't accepted by family and friends
Feeling of rejection and other emotional issues such as isolation
Fear of prejudice and physical violence
Bullying in school or at work
Past emotional or physical abuse
Depression and anxiety
Sense of shame
Pressure to fit in with other LGBT groups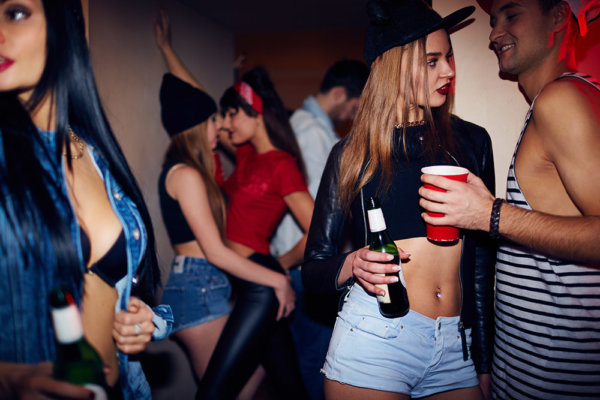 According to the report from SAMHSA, the LGBT users were more likely to have used alcohol, illegal drugs and misused prescription medications in the past year. Furthermore, they are more likely to have developed substance abuse disorders within the past year. While they may turn to any substance, the most popular drugs of choice in this community are cocaine, marijuana, alcohol, ecstasy, meth and GHB. Certain drugs, like GHB and ecstasy, have been part of the LGBT culture for many years and well-known in the club scene.
Another finding in this report is that these same minorities are more likely to have a mental illness, which often leads to drug addiction as a way to self-medicate. This includes many disorders, such as severe depression, anxiety disorders, panic attacks, bipolar disorder, and others.
Getting Help for An LGBT Substance Abuser

The report from SAMHSA did show that LGBT drug users and addicts were more likely to seek help for their addiction than others. They are also more likely to look for treatment of mental disorders. Addicts are able to recognize they have a problem, one they cannot deal with on their own. This is the first step in any drug addiction treatment program, which means more LGBT addicts are likely to overcome addiction than their straight counterparts.
Unfortunately, not as many treatment programs for this group exist. While numerous addiction programs are available throughout the country, many of them offer treatment to the general population. While these programs may be LGBT-friendly, they often don't address the issues that are unique to the group.
With any drug addiction, it's essential to get to the root of the problem. Otherwise, the person is at a higher risk for relapse. This is the reason programs that treat both addiction and mental illness are more successful. Without dealing with the underlying cause for the addiction, the person is not able to sustain recovery for the long-term.
The question for many LGBT addicts and their loved ones is "Can they be treated in a general facility with any hope of success?" The answer is "Yes" if the facility is able to deal with the complete situation and the factors that led to the drug addiction.
The factors that indicate a program's success for the LGBT community include:
Therapy that focuses on self-acceptance and developing self-esteem
Counseling programs with therapists who have been trained to work with the LGBT community and have experience in this area
Family counseling for family members, including spouses and partners
Groups and meetings that are tailored towards LGBT addicts and their unique needs
An increased awareness of drug addiction in the LGBT community has led to more programs being developed to work specifically with this demographic. These programs may focus on the LGBT group as a whole or they may be geared towards one component, such as homosexual men or lesbian addicts. Some may treat only one type of addiction, like alcohol or heroin addiction, while others provide treatment for multiple addictions. Some programs focus on dual diagnosis, which is a combination of mental disorders and substance addiction. A drug and alcohol rehab center that specializes in Dual Diagnosis Treatment is important for those who struggle with these additional issues.
Get Your Questions Answered Now.
LGBT Addiction Treatment Programs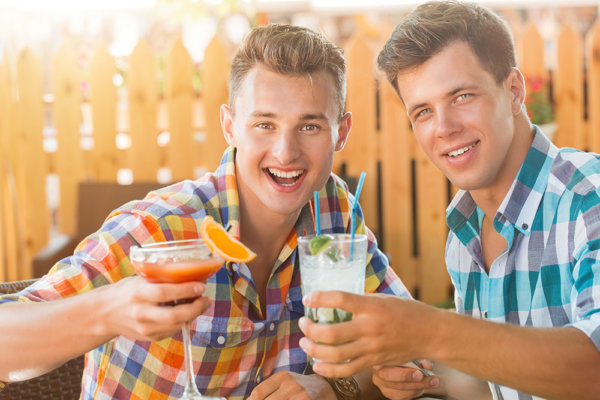 As with any drug addiction treatment program, the first step must be detoxification. The addict must get the substance out of their system before any treatment can begin. For many, this is an inpatient process where the addict can be monitored during withdrawal. The process can take hours or days before the next phase can begin.
Once the person is ready to begin treatment, a treatment plan is developed based on their unique situation. It may include individual counseling and group therapy as well as medication treatment for mental disorders. Programs designed specifically for the LGBT drug abuser will include a focus on dealing with emotional issues relevant to their lifestyle. They will learn how to develop self-esteem and how to deal with bullying and harassment in their lives in a positive way.
While most drug programs teach drug addicts how to deal with triggers that bring on the desire for using drugs, these triggers are often unique to the LGBT addict. Therefore, the methods of dealing with the problems will also be different. For instance, a trigger may be when someone at work calls them a disparaging name or makes negative remarks about them. The person must develop a new way of handling the situation rather than turning to alcohol or drugs to numb the pain.
Part of treatment programs for drug addiction deal with relapse prevention and long-term recovery. Once residential treatment has been completed, the addict may go to a halfway house to continue recovery. For many LGBT drug addicts, they have no family support and have no place to go. The sober living homes or halfway houses become the only option available to help them begin a normal life. Without this option, many would relapse and start using drugs again.
Another key component for LGBT drug addiction is ongoing support in the form of meetings. Self-help groups or 12-step programs  like AA or NA can provide continued assistance for the recovering addict even after they have transitioned into their new life. When they face a trigger or need support, they can attend a meeting or call up a mentor to help them through the struggle. The value of these programs for any recovering addict has been well-researched and recognized. For the LGBT addict who has no other support, it often becomes their lifeline.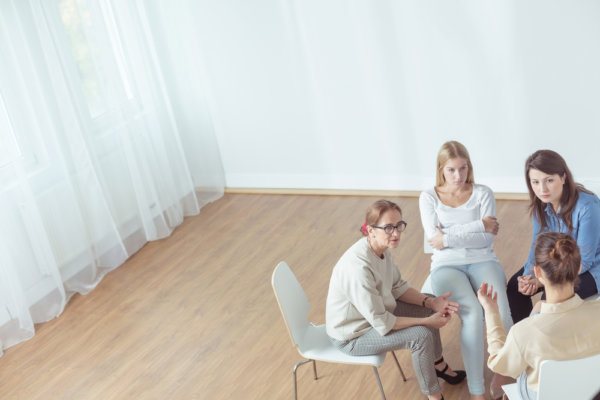 When choosing a drug addiction program, it's important to address the issue upfront. Find out how knowledgeable and experienced the staff are about the LGBT community and LGBT drug addiction. Make sure the environment is caring and receptive towards the demographic to avoid putting the person in a bad situation. Not all programs will work for the LGBT addict, and recovery is dependent on finding the right option for the person.
Beginnings Treatment Centers provide modern and effective programs for the treatment of substance abuse addiction and alcoholism, and have extensive clinical experience in working with LGBT clients. Our addiction treatment centers are located in beautiful and sunny Southern California in Orange County, which has one of the strongest and most active recovery communities in the United States. If you or a loved one is currently experiencing a problem with addiction, or if you are concerned and not sure, please Contact Beginnings Treatment Centers Now.