How to Get Insurance to Pay for Drug Rehab

Most people approach addiction and rehab from the perspective of something shameful and possibly incriminating, Many go out of their way to hide it. Unfortunately, this often means those people don't get the help they need. If you can admit you have a problem and want help, paying for rehab shouldn't prevent your treatment. So here are some tips on how to get insurance to pay for drug rehab.
It's becoming more widely known that addiction is recognized as a medical disorder and sometimes even classified as a disease. 
If you are addicted to drugs or alcohol your in harm's way. That's because of the potential illnesses, increased chance of disease, and increased chance of injury. It's in the best interest of any insurance company to cover at least part of your drug rehab. The reason is simple, people in recovery cost a great deal less to insure. It's also required by law, for as long as the Affordable Care Act remains in place.
While not every insurance company will cover all aspects of drug rehab, and most won't cover every drug rehabilitation facility, you'll often find that your insurer will cover at least part of the costs. Your best option is to call your insurance company to discuss your options, but you may be able to do so with the help of your chosen rehabilitation center as well. The easiest option is to contact us. You can call, chat or fill out a form. It's confidential.
What Do insurance Companies Cover for Drug Rehab?
Most insurance companies cover anywhere from 30% to 90% of the total cost of treatment. Here, what is covered will depend on your treatment facility and your coverage. A premium plan will typically cover most or all costs. Basic plans will cover much less and may only cover certain types of rehabilitation treatment. Most will not cover luxury treatment.
In many cases, you will have copays and deductibles, and these vary depending on your plan.
Detox – Detox, or medically assisted detox, is the period of supervised withdrawal, where you are typically staying in a detox facility and are monitored as you withdraw from drugs or alcohol. As this is sometimes medically necessary, most insurance companies will cover at least part of this process.
Inpatient Care – Inpatient care, also called residential treatment, is what most people think of as rehab and often includes a detox period, followed by behavioral therapy and counseling in a residential setting. Not all insurance companies cover inpatient care so you will have to ask your provider.
Outpatient Care – Outpatient care includes a series of meetings with therapists and counselors, following a recovery program, while you reside in your own home or a sober living environment. While less intensive than inpatient care, outpatient care can be very effective, and is considerably more cost-effective. Most insurers will cover at least part of outpatient care.
Most insurance providers won't cover every element of your care, but they will cover a considerable amount, which will greatly relieve the financial strain of getting treatment.
Here, you may also get individual coverage for:
Screening services
Intervention
Detox and detox medication
Inpatient care
Outpatient care
Individual and group counseling
Therapy
Recovery maintenance
Another consideration is that your insurance coverage will vary depending on whether your insurer is a Health Maintenance Organization (HMO) or a Preferred Provider Organization (PPO). An HMO requires that your primary physician refer you to any treatment or care you receive while a PPO does not. Both only work with a limited range of providers.
Asking Your Insurance Provider
In most cases, you can simply call your insurance provider to ask what they cover, why, and where. You should be prepared to disclose the type of treatment you're seeking, any rehabilitation centers you're looking at, and have a list of questions ready.
Some good questions to ask include: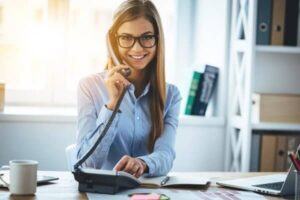 Do you cover inpatient care?
Do you have a specific list of rehabilitation facilities you cover in my area?
Do you cover a specific rehabilitation center?
How many days of treatment are covered under my plan?
What percentage of treatment is covered under my plan?
What types of treatment are included? Therapy? Counseling? Family therapy?
Is medical support covered?
Is detox covered under my plan?
What is my copay and deductible?
In most cases, your representative will be able to walk you through answers, which will give you a good idea of what types of treatment they support. In most cases, your insurance provider will also help you to find a list of covered rehabilitation facilities in your area if you ask.
How to Get Insurance to Pay for Drug Rehab?
While you can't force your insurance company to pay for drug rehab, you can bring several convincing arguments to do so. In most cases, this means you will have to request insurance or preapproval for treatment and then appeal the decision when your insurer says no.
Carefully review your insurance policies rules and steps. Follow them to the letter.
Discuss your options with your doctor. Ask for a written letter explaining why you need treatment and what the prospective costs to your health will be if not treated.
Ask your doctor for a written letter recommending you to the rehab facility.
Maintain all correspondence in writing
It's also important to read your contract to learn about exclusions which may be in your policy before appealing. For example, your insurance provider may not cover drug treatment if it's your first time in rehab. Some individual states also allow private insurers to deny coverage for incidents where the individual was under the influence at the time of seeking treatment or if their drug use contributed to themselves or others needing emergency care.
Getting Health Insurance that Covers Drug Rehab
Under the Affordable Care Act (ACA), insurance companies cannot legally deny you coverage for having a pre-existing condition. This means that you can apply for and get a new insurance policy that will pay for drug rehab while suffering from a drug use disorder. While this process will take considerably longer than simply attending rehab on your existing insurance policy, it is an option if you cannot attend rehab on your existing policy.
In addition, you may also have substance abuse coverage under your work insurance policy. The Mental health Parity and Addiction Equity Act of 2008 requires employers with 50+ employers to cover substance abuse and mental health as part of insurance. The ACA also lists substance abuse treatment as an essential health care benefit for Americans, meaning that most insurers cannot completely deny coverage for drug treatment.
While most providers don't advertise substance abuse insurance coverage, organizations like Blue Cross Blue Shield, Humana, Aetna, UMR, Vela Point, Beacon Health, United Healthcare, GHI, BCBS, and others are accepted by many rehab facilities.
If you or a loved one is struggling with a drug abuse problem, paying for rehab should not be your primary concern. Insurance companies are required by law to cover at least some of your drug rehab, so you can apply and get coverage, unless your specific situation is not covered, or your insurer has a specific clause opting out of offering coverage. In most cases, your best option is to work with your doctor and a treatment facility to check that your insurer covers your treatment. You should also contact the provider to determine what they cover, when, and how so that you can make the best choice of a treatment facility.
Please contact Beginnings Treatment Centers today and speak with one of our experienced and professional intake advisors. We can answer any questions you may have. Help is available now.

pay for drug rehab
Beginnings is In-Network with the following insurance providers
In-Network means that we have been pre-approved and met stringent quality and programming criteria for these providers.  If you carry these providers, your admission to Beginnings Treatment should be seemless.