Healthy Coping Mechanisms for Your Recovery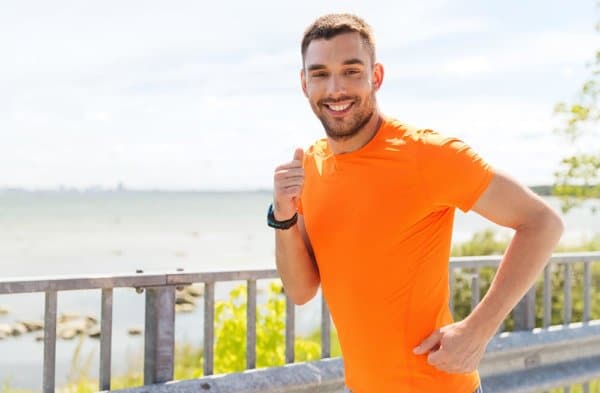 Recovering from an addiction is a long process that requires you to learn how to cope with life and all the stress that comes with it. While getting away from a physical addiction can seem impossible until you actually do it, it's just the first step in moving away from an addiction and getting your life back.
As a recovering addict, you will have to handle the long-term effects of psychological addiction including triggers, stress, temptation, and cravings. To handle these issues, you must build healthy coping mechanisms that will get you past stress, triggers, and even the physical presence of a substance so that you can stay clean or sober.
Self Medication as a Coping Strategy
Stress is one of the primary causes of addiction and substance abuse in the United States. Persons who are under high stress, or in situations that create stress (such as poverty, pressure from work, an abusive relationship, isolation or loneliness, a stressful schedule, a bad family relationship, etc.) are significantly more likely to turn to substance abuse as a coping mechanism. Many people 'self medicate' and use alcohol, prescription, or illicit drugs on their own to relax, destress, or to help them handle issues. Unfortunately, once you get rid of your addiction, all your problems will still be there and you will have to deal with them.
Developing Coping Mechanisms
Coping mechanisms can help you to handle problems in your life, can help you to deal with and manage stress, and can help you to handle your addiction triggers, some of which will be new. Triggers include any factor that makes you want to use a substance to make yourself feel better. Common triggers include stress, depression, anxiety, loneliness, sadness, and frustration. Others can include physical proximity to the drug, spending time with people you used to use with, being in the same room you used to use in, and so on. It's also possible to transfer your addictive tendencies to something new, like sex addiction, smartphone addiction, or gambling addiction, and these secondary addictions can become triggers for your primary addiction as well.
Many people have these triggers, but yours may be unique, and you might not have any of these listed. It's important to sit down and identify your triggers, what makes you want to use, and then create a coping strategy for each. For example, if you know that you want to use or drink after a busy day at work to 'unwind' you can learn to cope with that stress, or take steps to find a slower-paced work environment. Because your triggers will be unique to you and to your environment, your coping mechanisms will also be unique to you and to your environment.
While it's easy to deny that a trigger makes you want to use, to get angry, to displace your feelings and take it out on someone else, or even to rationalize your craving (and therefore give in to it), none of these are healthy coping mechanisms. Denying your cravings is unhealthy because it means that you ignore them and allow the problem to escalate, leading you towards a relapse rather than away from it.
Instead, you can try any of these healthy coping mechanisms to deal with stress, cravings, and triggers.
Developing coping mechanisms can help you with learning to handle stress, managing triggers, and staying clean or sober. If you are recovering from an addiction, remember that finding someone to talk to and getting help are an important part of your recovery. Good luck finding the right coping mechanisms for your triggers.
Beginnings Treatment Centers addiction treatment centers are located in beautiful and sunny Southern California in Orange County, which has one of the strongest and most active recovery communities in the United States. If you or a loved one is currently experiencing a problem with addiction, please Contact Beginnings Treatment Centers Now.