An intervention works to persuade someone with a drug or alcohol problem to seek help. Successful interventions are structured, solutions oriented, and well-planned, with the goal of showing love and caring to a person with substance use problems and using that as motivation to get them into rehab. Unfortunately, most families and loved ones don't have access to the resources, planning, or third-party perspective to plan a calm and collected intervention focused on demonstrating the effect of the substance abuse.
Here, an interventionist is often invaluable, enabling families to hand the planning and intervention strategy over to an expert who is not emotionally tied up in the process.
What is an Interventionist?
An interventionalist is a professional intervention specialist who can step in to help through this difficult time of planning, making the right decisions, and choosing a rehab facility for your loved one without knowing if they will attend. In most cases, an interventionist is a professional counselor with additional training to help individuals with drug and alcohol addictions, and to communicate with and help famly members and friends. Specialized training enables interventionists to assess a person's addiction, their relationships with their family, and the type of treatment they will need.
Interventionists are available for nearly every time of addiction, ranging from gambling to substance use disorders, and they operate with a range of qualifications, credentials, and experience.
A good interventionist will have a great deal of knowledge, qualifications, and connections, which they can use to ensure that your intervention goes smoothly and that you can move the addict into a qualified rehabilitation treatment facility as soon as the intervention is successful.
When Is It Time to Call an Interventionist?
If you're wondering if you need an interventionist, you're not alone. Families often like to keep matters of addiction private and personal, and for this reason, may avoid hiring a professional interventionist until it is the last available option. If a family member or close friend is abusing a substance, it physically changes them and how they behave around you. Families conducting an intervention on their own may be too emotionally invested, to angry to offer the necessary support and love, or on different pages and unable to come together to deliver a cohesive message.
A professional interventionist will see the situation with a different perspective and will be able to organize your messages, thoughts, and emotions into a way that will have the most impact on the addict.
Interventionists are also responsible for arranging treatment, handling paperwork, and ensuring that everything is ready to go should the intervention be successful. Even though immediate treatment is often key to a successful intervention, most families struggle with making it happen, simply because they don't have the resources, are too emotionally caught up, or are too busy.
The right time to call an interventionist is when family and friends can see that the addict has a problem and he or she is not willing to admit it, but does need help.
How to Find an Interventionist?
Choosing the right interventionist is key to a successful intervention. For this reason, you need to pay attention to what they have to offer so that you know they can help.
Accrediting Bodies – Interventionist bodies like the Association of Interventionist Specialists (AIS) and Network of Independent Interventionists (NII) can help to verify that your interventionist is a good one, that they have completed the required training and certification, and that they have experience.
Certifications – Interventionist certification varies from state to state, but looking for qualifications like certifications are proof of training. You should look for the CIP (Certified Intervention Professional) or BRI-1 or BRI-II (Board Registered Interventionist). Many professional interventionists also hold degrees as counselors, in therapy, and in psychotherapy.
Experience – It's important to ask about experience, how many interventions the interventionalist has conducted, what their methods are, and why they use them. While people do need to go into a field and build experience, it's always better to have someone with proven experience at building successful interventions. You can also ask about success rate, experience with the specific drug or alcohol addiction your loved one is facing, and what happens after.
Client Testimonials – Client testimonials and reviews are one of the best ways to judge the quality and success of the interventionist, because they allow you to see what previous clients had to say. Check their website, check their social media, and check business review sites like Yelp to create a full picture of what is being said about the interventionist and their work before you commit to the hire.
Intervention Methods – Some interventionists will create their own custom strategies or use a different strategy per person. Most will use some variation of common models like the Johnson Intervention Model, Systemic Family Intervention, ARISE, Pressure to Change, Community Reinforcement and Family Training, or the Invitational Intervention Model.
How Does Getting a Professional Intervention Work?
Once you've taken the steps to hire an interventionist, the process should be as follows:
Consultation – You, or the family of the person with a drug or alcohol problem, go in for an initial consultation. The interventionist will ask questions and follow through with an assessment to ensure that they have the information needed to find the right rehabilitation center and to create an effective intervention strategy.
Administration – The interventionist will help you collect the information needed to process treatment so that the person with the substance use disorder can immediately go in to treatment if the intervention is successful. This typically includes paperwork, medical records, addiction history, and any behavioral health issues or disorders. In most cases, the interventionist will help you work with insurance and copays to find the right rehabilitation facility.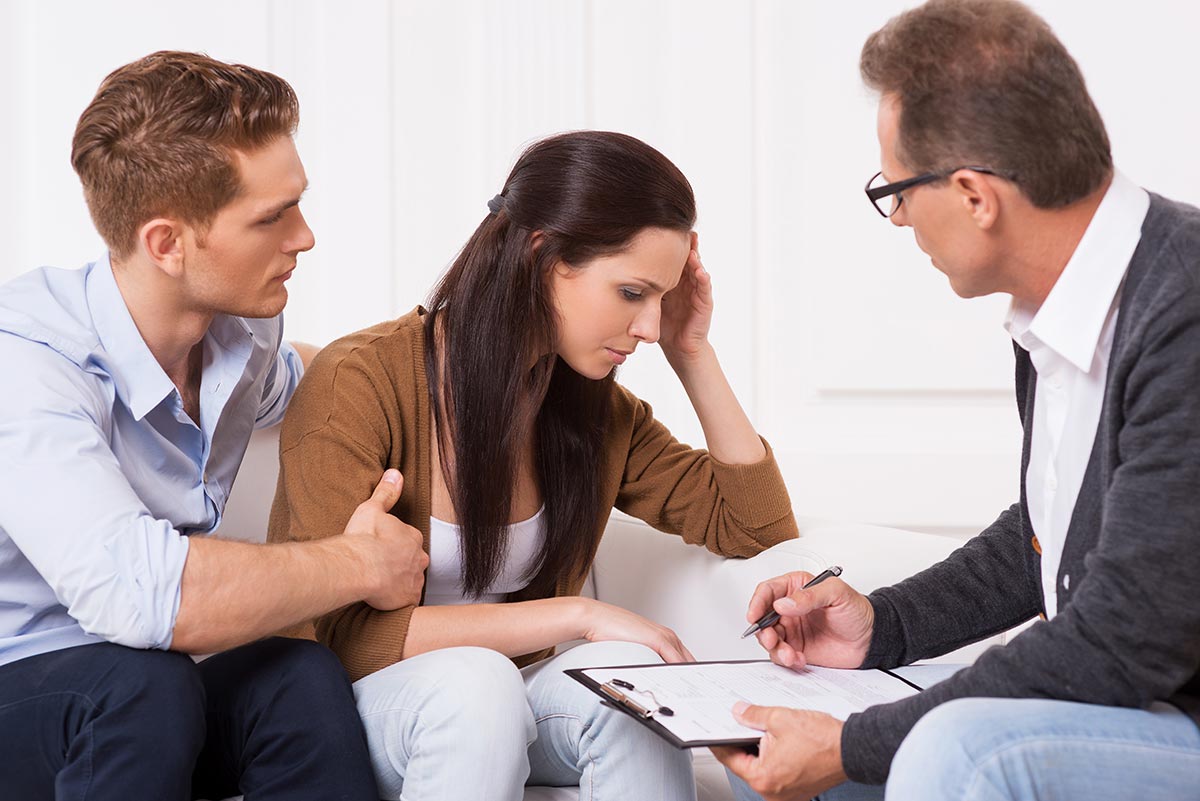 Initial Meeting – The interventionist will meet up with the addict's friends and family, walking them you through the steps, answering questions, and preparing you for the intervention. Here, you will discuss what to say and create a strategy that works for everyone.
Meeting the Addict – Some interventionalists like to meet the addicted individual before the intervention. Others do not.
Intervention – The interventionist plans the intervention using a treatment model and input from friends and family, the event is staged in a way to convince the user that they have a problem, that they need help, and that their friends and family are there to support them through the process.
Treatment – If the intervention is successful, the interventionist will likely travel to the treatment facility with your loved one to ensure that everything goes smoothly.
A professional interventionist can help you to plan and set up an intervention based around your family, your loved one's history of addiction, and the methods you have tried in the past (if any). While a professional interventionist does not guarantee a successful intervention, it does greatly increase the chances of success, because they will help you to build a strategic plan designed to convince the addict that they need and deserve help and then to move them quickly into treatment.
If your loved one is suffering from a substance use disorder, an intervention may be the only way to get them the help they need. Please contact Beginnings Treatment Centers to request an intervention, an addiction specialist will help you think carefully about whether the process is right for your family.  There are times when a formal intervention is advisable and even necessary. Beginnings Treatment Centers can also provide you with information and contacts for professional intervention services with some of the most experienced interventionists in the country.