Phenibut Withdrawal
What is Phenibut?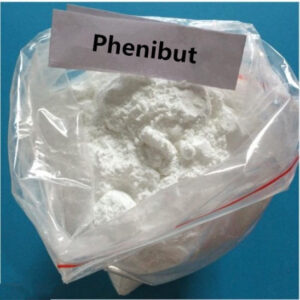 Phenbiut was developed in the 1960s, specifically in 1963 in St. Petersburg, Russia. Phenibut is a neuropsychotropic. It is used as an anti-anxiety medication and is known to improve cognitive function- it has anxiolytic and nootropic effects. Phenibut is a central nervous system depressant. Medical News Today defines Nootropics as, "Nootropics, or "smart drugs," are a class of substances that can boost brain performance. They are sometimes called cognition enhancers or memory enhancing substances. Prescription nootropics are medications that have stimulant effects. They can counteract the symptoms of medical conditions such as attention deficit hyperactivity disorder (ADHD), narcolepsy, or Alzheimer's disease.
What is Phenibut used for?
Phenibut is used to help treat depression, insomnia, anxiety, tics & stuttering, PTSD. It can also be used for alcohol withdrawal. It comes in a tablet form or a solution that is used for infusions. The milligram dosages are 250mg & 500mg in tablet form and 10mg/mL for the solution. The brand names of Phenibut are listed as Fenibut, Noofen and Anvifen. Phenibut is not illegal in the United States, however it is not a licensed drug that is used in the States nor has the FDA approved this medication. It is banned from use in some parts of Europe as well. The medication is used in Russia, Belarus, Latvia, Ukraine and Kazakhstan. In Australia, Phenibut is considered a controlled substance and is illegal to possess
Is Phenibut Addictive?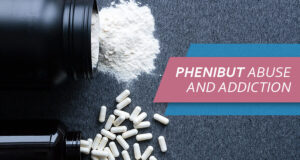 Phenibut is highly addictive due to the feelings it produces such as- sedation, euphoria and anxiety relief. Side effects of Phenibut from those who use high dosages of the medication include but are not limited to, disorientation, lack of balance, lack of motor skills, overdose, risk of fatty liver disease and eosinophilia.
Side Effects of Phenibut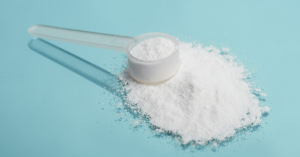 It takes about 2 hours for the effects of Phenibut to kick in after consumption. The effects last for 2-5 hours. Some of the side effects that Phenibut produces are feelings of sleepiness, nausea, sedation, irritability, agitation, headache and dizziness. Overdose symptoms of Phenibut are low blood pressure, liver degeneration, kidney failure, nausea, vomiting and fatty liver degeneration. When an Phenibut overdose occurs there are a few different treatment options medical staff use to reverse the overdose such as induction of vomiting, activated charcoal and gastric lavage. In more severe cases, overdose off of Phenibut can result in seizures and/or death.
Phenibut Withdrawal
When someone who abuses high doses of phenibut and tries to stop abruptly, they will experience withdrawal symptoms when they stop using it. People who stop using it go into severe phenibut withdrawal, they will experience some uncomfortable symptoms, such as insomnia, severe anxiety, audio and visual hallucinations, psychosis, irritability and anger. Baclofen is used for the treatment of withdrawal symptoms. The severity of the withdrawal depends on how much the individual was using, how long they were using for and if there are any other underlying medical conditions. The withdrawal can last from 12-24 weeks, or even longer depending on how much and how long Phenibut was used in high doses for. The withdrawal can cause "brain fog" which can last up to 6 months. Tapering is a could method of medical detox because it eases the withdrawal symptoms than just stopping "cold turkey." It gives the brain a chance to heal slowly.
Although those withdrawal symptoms sound very uncomfortable, there's treatment such as medical detoxification that helps assist and comfort some of those uncomfortable symptoms making it easier for you to get off the drug. Also, remember that these feelings are temporary and it will pass gives hope and motivation. If you go to a Drug & Alcohol Rehabilitation Facility- there will not only be the medical detox but individual therapy, group therapy, and learning new coping skills. Medically assisted detox is an effective method through the use of non-addictive medications that are used temporarily which ease the withdrawal symptoms.See below at some of the different treatment options we have here at Beginnings Treatment Center and give us a call so we can answer any of your questions and get started on your new journey to recovery. It's possible!
Levels of Phenibut addiction treatment options After detox:
Residential Inpatient Treatment
Residential inpatient addiction treatment provides a safe and comfortable atmosphere to recover from addiction. Hospital settings where the person seeking treatment feels like they are a prisoner are a thing of the past.
Intensive Outpatient Treatment
Intensive Outpatient Treatment for substance abuse, also known as IOP, is the most flexible treatment option with the least restrictions. Beginnings features an intensive outpatient treatment program specifically designed for individuals struggling with addiction and dual diagnosis issues.
Partial Hospitalization Program (PHP)
Partial Hospitalization Program PHP is a medical term. It's not what it sounds like. PHP patients typically spend 5-6 hours per day participating in psychotherapy groups, recreational therapy and educational groups in a comfortable setting, not a hospital Building where surgeries are performed.
After Care
Completing drug or alcohol rehab is a major accomplishment, but there's still more work to do. During the weeks, months and even years after completing rehab, individuals in recovery are still at risk for relapse. The Beginnings Treatment Centers Aftercare Programs help to greatly minimize that risk, and keep our clients on the path of a clean and sober life.
Sober Living
Sober living houses otherwise known as sober homes are comfortable residential homes that provide safe housing and supportive, structured living conditions and rules specifically for people exiting drug rehabilitation programs and back into the workforce or regular life.
If you have any questions about these levels of care for phenibut addiction or any other form of substance abuse, contact us now to discuss your options.
We accept a wide variety of different insurance plans.
How to Find the Best Phenibut Detox Center
We want you to know that no matter where you are located, you can find a quality Phenibut detox center and treatment help. There are some key factors you should pay attention to, to find the best detox center for yourself or loved one. First, look at their staff and the credentials that they have to make sure they have experienced staff members in addiction treatment who can actually help you recover. You can also look at reviews for centers online on Google Business and Yelp. You will also want to make sure that the detox or treatment center can accept your medical insurance.
At Beginnings Treatment Centers, we accept most private and employer policy medical insurances as well as policies under your parents. If you would like to verify if your insurance covers phenibut detox and treatment, you can fill out this form. We are confident that we can help you and/or your loved ones fully recover from phenibut addiction and would love to have you as a part of our growing alumni community. We are so confident that we offer a 90-day treatment pledge for you. Call us today to get admitted into a world-class phenibut detox and treatment center today, no matter where in the country you are.
Other Addiction Treatment Information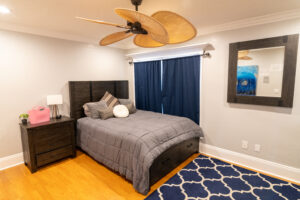 If you're unsure of which type of treatment you need, one of our staff will help you to select an option that meets your needs. Call us now!
Beginnings Treatment aims to offer a broad range of care to suit the needs of every one of our patients
We accept a wide variety of different insurance plans.
Finding Help for Phenibut Dependence
If you or a loved one is ready to take the steps to get treatment for Phenibut dependence, the team at Beginnings Treatment is here to help.
We offer qualified evidence-based care designed to help each of our patients make the most of time spent in recovery so they can move on and back into a healthy and happy life. Like our name says, we aim to offer new beginnings for every patient.
Insurance – You are entitled to insurance coverage for addiction treatment under the Affordable Care Act. However, your provider may work with specific treatment centers, may only cover a certain number of days in treatment, or a certain percentage of treatment. If you're unsure if your insurance provider covers care at our facility, contact us and we can help you find out.
Payment Help – We work with My Treatment Lender to ensure each of our patients can afford the care they need. Beginnings Treatment does not recommend that you take any financial action without consulting a financial advisor.
Time off Work – You are entitled to up to 12 weeks of unpaid medical leave from work under the Family and Medical Leave Act. You are also entitled to seek out rehabilitation for a substance use disorder under the ACA. It is up to you how much you wish to disclose to your employer when seeking this time off.
Addiction treatment for Phenibut Dependence is the first and most crucial step on your way to recovery
Our focus on individual care, science-based treatment, and follow-up is designed to ensure the best possible outcomes for every patient.
Recovering from Phenibut addiction is a long battle that will require years of effort, care, and treatment. You will need consistent mental, psychological, and emotional support to win. We are here to help you on your way, with strong foundations designed to ensure you have the tools to live your best sober life.
[gravityform id="13″ title="true" description="true"Phen