Five Hurdles Keeping Single Parents Stuck in a Cycle of Addiction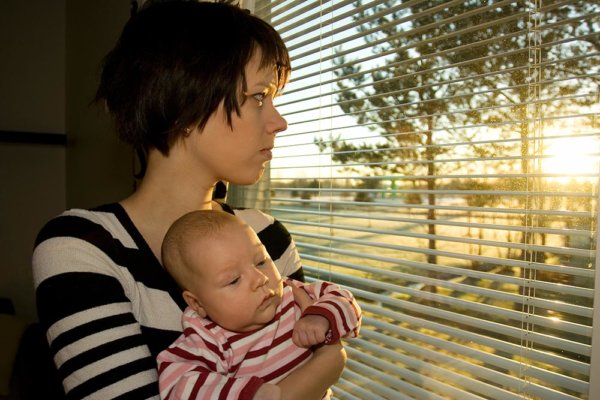 As a single parent, you face a huge burden of stress and responsibility that many other people simply don't have to face. You are likely solely responsible for caring for one or more children, in addition to earning income, keeping house, and cooking meals. While being a single parent can be rewarding, the high level of stress, financial issues, and busy life in which people you love depend on you as their only caretaker can prove a barrier to moving past addictions.
Addiction and Single Parents
While we come to addictions in different ways, and handle them in different ways, you likely know that your addiction is harmful to you as well as to your child or children. Even as a high functioning addict, your addiction affects the people you love. Children who are raised by addicts are more likely to become addicts themselves, more likely to take on roles in the household that they are not ready for, and more likely to engage in violent and criminal behavior as they age and begin to push boundaries that you were unable to set. Taking control of your life, and your addiction, allows you to move past this, so that you can steer your life, and your child's, in a direction that will benefit both of you in the future.
Unfortunately, as a single parent, life often isn't easy, and you will have to be prepared for obstacles that cohabiting parents and singles don't have to worry about. However, with help, planning, and persistence, you can make it through and get clean or sober to improve your life.
1. Poverty
Most single parents work paycheck to paycheck, even with help from child support or SNAP. Caring for children is expensive, renting larger homes even more so, and bills often pile up. While there can be help, poverty and financial trouble are directly linked to substance abuse. People who are in financial situations that are difficult to get out of or neverending often deliberately seek out substances as an escape, or have more difficulty in taking substances with moderation, even accidentally. Because living paycheck to paycheck often means facing high levels of stress, disappointment, and even hopelessness, it becomes more and more difficult to avoid substances. This is especially crucial for single parents, who may see rehab or treatment as just another expense they can't afford. However, substance use disorders like addiction eat into savings and spending money as well, and will make your situation worse. If you can't afford treatment, there are numerous programs designed to help, often for free. Even Alcoholics Anonymous and many other 12-step groups offer free aid, so long as you show up to meetings.
2. Fear
As a parent, having your child taken away from you is likely one of your biggest fears. This leads many of us to avoid seeking out help because we are afraid that if anyone finds out about our problems, our children will be taken and put into foster care or custody will be given to another parent. While a valid fear, this is more pertinent to you should you fail to seek out treatment. Substance abuse increases your risky behavior, making it more likely that you will make mistakes, be arrested while under the influence, wreck a car, or otherwise cause a problem that results in scrutiny from Child Care Services or the police. Should this happen and you are not seeking out help, you could very likely lose custody of your child or children. Parental substance abuse is the most common reason for children coming to the attention of the child welfare system, and the most common reason that parents lose custody. Getting help will ensure that you can move forward, get help, and stay with your family. Getting help is not punished by the law, and your children cannot be taken from you because you are in rehab.
3. Child Care
As a parent, your first concern is likely, who is going to care for your children. However, you have multiple options that will either provide care for your children or allow you to stay at home. For example, about 14% of all residential or inpatient treatment programs include child care services when needed. If you are concerned about childcare, simply searching for a rehabilitation clinic that provides it will be enough. And, while it may not seem like a good idea to bring children to rehabilitation with you, the presence of people you love can be highly motivating. For parents with older children, the fact that those children receive education and help alongside you can also be motivating to steer clear of behavior that they will recognize and be hurt by in the future.
Should residential treatment with child care not be available, there are many outpatient programs you can consider. Most outpatient therapy includes 3 to 6 hours of therapy and treatment per day, after which you can return to your job and childcare. Outpatient therapy does not isolate you, which means that you can still access substances, but is almost as effective as inpatient therapy if you complete it. Outpatient is also attractive to many single parents because it is the most cost effective treatment method.
4. Stress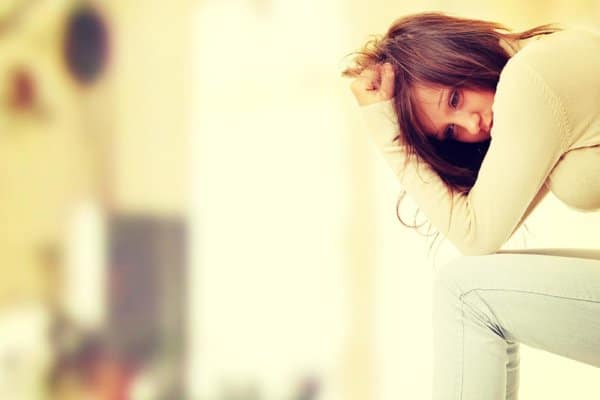 The combination of childcare, work, and substance addiction can be incredibly stressful, making it difficult to push past your addiction to find motivation. Stress is one of the biggest contributors to addiction, but being addicted actively creates stress, creating a vicious cycle that feeds on itself. Escaping from this can seem impossible and even hopeless, especially if you have little to no help with your daily life. However, removing the burden of addiction from your life will help you to reduce stress in other areas, so that you can move forward to create a healthier and happier life for you and your family.
5. Isolation
Parenting can mean isolating yourself to care for your child, perform at your job, and handle the demands of day to day life as a single mother or father. Unfortunately, this contributes to addiction and can make you feel alone, overwhelmed, and like you have no options. Seeking out help is one way to move past this, because you can find people who can help, listen, and even understand how you feel. Group therapy can give you a place to talk to people who understand your addiction, struggles, cravings, and even childcare, which can help you to face cravings and move past your addiction. Self help groups are proven to help you to move past addiction, especially after you have received treatment and therapy to help with your physical and mental addictions.
As a parent, taking the step to get help and go to treatment can change not just your life, but also the lives of your family. Any child that you have is depending on you, and getting clean or sober will give them the chance to have the best life you can provide. However, it will also help you to move forward, improve your life, and to be happy.
No matter what your situation, there are options, support groups capable of listening, rehabilitation clinics that offer child care, and outpatient solutions in case neither works for you.
If you or someone you know is currently experiencing a problem with addiction to drugs or alcohol, don't wait until it's too late. Please Contact Beginnings Treatment Centers now to speak with one of our experienced intake advisors. There is no obligation or cost for the initial consultation, and quick action might save a life.