Addiction Treatment Pledge
If for any reason you relapse within one year of successfully completing our 90 day treatment program you can return for 30-days of complimentary treatment*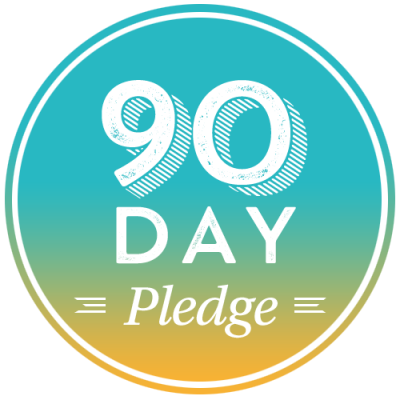 Beginnings Treatment Centers may not be your first treatment center but we can be your last. Unfortunately some people do relapse after completing treatment. Typically it's because they stopped following the aftercare program we custom tailored for them. We feel so strongly in the foundation we provide in our 90 day treatment program that we offer 30 days of complimentary treatment.
Please don't look at this as just 30 days of free treatment – it's much more than that. Since we have already spent 90 days getting to know and treating the client we have built a mutual level of trust and understanding. This unique bond allows us to focus on what caused the relapse. We are not reinventing the wheel. Our clinical records and staff notes allow us to get down to causes and conditions that precipitated the relapse.
People ask why we would offer this pledge. It's simple – we want you to succeed in maintaining long term recovery. We believe in building long term relationships with our clients. We hold a regular Alumni meeting at our facility. Prior clients with 90 days to over 10 years of sobriety regularly attend these meetings.
In order to qualify under the terms of this offer, you must successfully complete and have paid in full for 90 consecutive days of treatment at any of our facilities, as prescribed by counselors and staff commencing after October 1, 2019.
If admitted for treatment under this offer any violation of the companies policies or departure from the treatment facility for any reason whatsoever, including but not limited to leaving ACA (against clinical advice) prior to the completion of the entire complimentary 30-days will result in the forfeiture of any remaining balance of days.
You will be responsible for transportation to and from Orange County (SNA) airport or to and from the facility.
This offer covers the cost of your stay at the facility only. Any additional charges, such as medications or transfer to a medical facility for care will be your responsibility.
This offer is non-transferable, may only be used once, and the complimentary 30-days must be used consecutively.
When requesting treatment under this commitment the date of admittance is based on excess availability. Beginnings at its sole discretion may delay admittance to a date when it has excess availability.
Begin a new chapter today,
We're here to help.